Services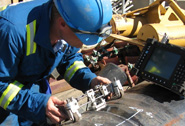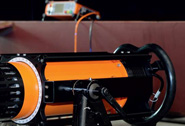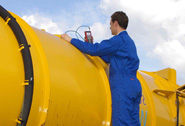 Personnel Supply:
SubNet Services Ltd. are ready to utilize full teams or single personnel only or with a comprehensive range of inspection equipment if needed, to complete your inspection requirements anywhere in the world.
Let us quote you now for your project services or personnel only supply.
NDT Inspection (VT, PT, MT, RT, UT)
SubNet Services Ltd. offer services that are accredited by internationally recognized agencies namely: UKAS, ASNT, IMCA, AJA and AWS. We supply Non-destructive Technique along with full range of welding inspection
We provide ASNT Certified Technician for any NDT discipline and AWS-CWI & CSWIP qualified inspectors for Visual Inspection.
Welding Consultation
Welding Engineering Consultancy which includes technical audits, appraisals of design, manufacture, suppliers, selection of the welding process, materials selection and evaluation.
Welding Inspection and Quality Control Services
This includes on-site welding surveillance, witnessing and qualifying welding procedure qualifications in accordance with API, ASME and other code and standard. Witnessing and qualifying welder qualifications in accordance with AWS-QC7-93 (other standards may be used for qualification if specified by the client).
Third-Party Inspection
Representing company for contractors in Auditing of QC System and Vendor surveillance.
Coating and Painting Inspection
NACE accredited Inspectors for your corrosive and coating evaluation and acceptance.
Certification / Approval
Welding Certification / Welder Approval - Pre Hire Philippines or Worldwide
SubNet can approve all welders in the Philippines or at your country location world wide. Including but not limited to API-1104, AWS.D1.1, ASME-IX - 6G Tig and SMAW etc.
On site surveillance of the test piece production against Written Procedures
Witnessing laboratory testing of the test pieces
Review of any Non-Destructive or other Test Results
Approval of the Weld Procedure (and welder if appropriate)
Qualified AWS CWI and CSWIP welding inspectors
Equipment
SubNet Services Ltd. offers a comprehensive range of inspection Equipment
These include:
Ultrasonic Flaw Detectors
Ultrasonic Thickness Gauges
Underwater Thickness Gauges
X-Ray & Gamma-Ray Sources
Welding Gauges
Coating / Painting Test Equipment

SubNet Services Ltd. offers comprehensive non-destructive testing, welding consultation, welding inspection, third party inspection, coating / painting inspection to our Clients in any world location.

We provide these services within many fields of operation, such as, onshore or offshore oilfield platforms and refineries, structural steelwork & other fabrication, pipeline, boiler, pressure vessel, manufacturing & heavy equipment inspection.