Designed to upgrade from basic CFOT to Fiber to the premises FTTx FTTH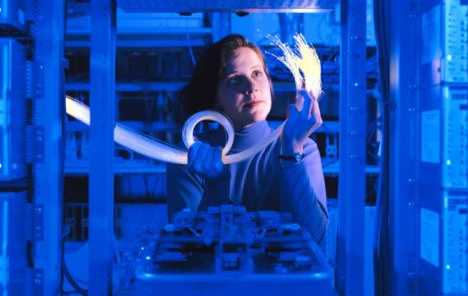 SubNet are a FOA (Fiber Optics Association) approved course provider: This FOA Accredited - CFOSH Course is designed for anyone who has completed the basic CFOT course and wishes to become certified to install FTTHome. Phone companies, cities, utilities and commercial service providers are now realizing the best choice for upgrading the subscriber connection is fiber to the premises or home (FTTP, FTTH, or FTTx) This Course provides extensive hands-on practice with at least 75% hands-on activities.

Certified Fiber Optic Technician for FTTx covers fiber to the home, fiber to the premises, fiber to the curb and fiber to the business.
Our mission is to prepare our students for work in any field utilizing advanced fiber optic technologies who after passing this course will be competently able to analyze with confidence any fiber cables, networks or installations and make recommendations to improve or repair the system efficiently.
Who Should Attend The Course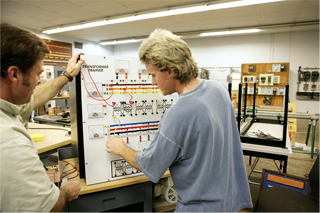 Anyone who is to be employed in configuration, installation, testing, troubleshooting, maintenance of FTTx FTTH Fiber Optic Systems: Technicians, System Analysts, Design Engineers, Managers, Telecommunication Professionals, Electronics Technicians, Electrical and Mechanical Technicians, Marine Electronics Technicians, Oilfield Technicians, ROV Technicians etc.
Certifications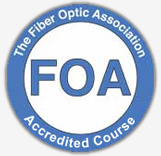 A SubNet Certificate of Attendance is issued as standard and SubNet can (recommended) give the student the FOA (The Fiber Optic Association) CFOSH certification exam immediately after the course ends and certification issued for the standard fee to student to accredit them as FTTx FTTH technician.
Why Choose SubNet Services
SubNet Are Members of The Fiber Optics Association
SubNet use Task Based Competence Training
SubNet Issue FOA Certification to Competent Delegates
Easy to Get to Training Location in Manila Asia (budget airlines)
OR We can come to your World Location with our Training Pack
Cost and Time Effective for Business
We also Supply Experienced Fiber Optic Technicians World Wide
We Have trained Technicians for Major Clients in Europe-MidEast – Far East – Americas and Asia/Australasia
Course Schedules
Upcoming Schedules
Sorry, No available schedule for this course. Visit us again for updates.