Designed for Advanced Fiber Optic Technicians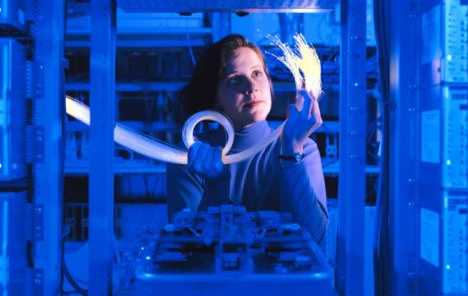 SubNet are a FOA (Fiber Optics Association) approved course provider: This FOA Accredited and Certificated Advanced Fiber Optic Technician Course is designed for anyone who is already familiar with fiber optic technology and installation seeking a greater understanding of Fiber Optic Component, Network Design, Installation and Trouble Shooting. This program provides extensive hands-on practice on OTDR experience, Termination, Splicing and Basic Fiber Optic Network Design with at least 75% hands-on activities.

Advanced Fiber Optic Technician Overview
Our mission is to prepare our students for work in any field utilizing advanced fiber optic technologies who after passing this course will be competently able to analyze with confidence any fiber cables, networks or installations and make recommendations to improve or repair the system efficiently.
Competencies Gained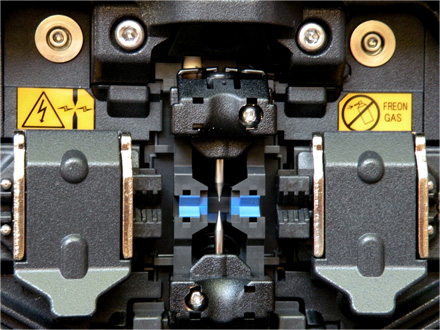 Using our quality Fusion Splicing Machines and other professional tools such as OTDR, students will prove their competence in the following:
OTDR Introduction
Operations and Functions of an OTDR
Cable Management Methods
Building Cable Installation
Light Sources and Wavelengths
Optical Fiber and Cable Construction
End Prep Installation Methods
Optical Transmitters and Receivers
Fanout and Breakout Kit Installation
Fusion and Mechanical Splicing
Splice Case Installation
Optical Loss Testing Equipment
Power Budget Calculations
Network Construction
Why Choose SubNet Services
SubNet Are Members of The Fiber Optics Association
SubNet use Task Based Competence Training
SubNet Issue FOA Certification to Competent Delegates
Easy to Get to Training Location in Manila Asia (budget airlines)
OR We can come to your World Location with our Training Pack
Cost and Time Effective for Business
We also Supply Experienced Fiber Optic Technicians World Wide
We Have trained Technicians for Major Clients in Europe-MidEast – Far East – Americas and Asia/Australasia
Who Should Attend The Course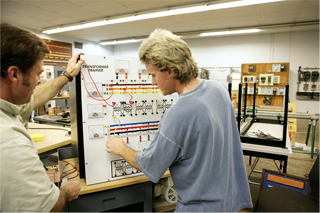 Anyone who is to be employed in design, configuration, installation, testing, troubleshooting, maintenance of Fiber Optic Systems: Technicians, System Analysts, Design Engineers, Managers, Telecommunication Professionals, Electronics Technicians, Electrical and Mechanical Technicians, Marine Electronics Technicians, Oilfield Technicians, ROV Technicians etc.
Certifications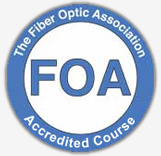 A SubNet Certificate of Attendance is issued as standard and SubNet can (recommended) give the student the FOA (The Fiber Optic Association) AFOT certification exam immediately after the course ends and certification issued for the standard fee.
AFOT Course Syllabus
Day 1
Fiber Optic Installation
Installation types: Outside Plant vs. Premises
Installation practices
Termination and splicing
Day 2
Designing networks
Choosing appropriate components
Link loss Budgets
Day 3
Testing and Troubleshooting
Testing requirements and standards
Insertion loss vs. OTDRs
Interpreting test results
Using OLTS (optical loss test sets)
Using OTDRs
Prerequisites
Participants must have a basic knowledge in Fiber Optics.
For those who are seeking AFOT (FOA) Certification then they must hold a CFOT certificate which can be gained from our CFOT course.
Location
At our technical Training Centre Manila, Philippines OR
We come to your Country Location and deliver the training at your Location or Hotel etc.
Course Duration
3 days or 24 hours + FOA Certification Exam Time